Easy to mount and discreet
Easy to dock and undock
You can easily mount or remove your SMOOV one at any time by using the carrying handle to dock and undock the wireless drive unit. The aluminum locking claw helps the SMOOV one connect securely to your chair – No Pop Offs! It can even be done while seated in your wheelchair. Inconspicuous in its design, you can add power without all the bulk.
Light weight and durable
Easy to transport
Thanks to its light-weight and high-quality construction, the SMOOV one can be relied on for daily use, helping you power up steep hills, through carpet, and over grass.
Built-in battery pack
Up to 12 miles range*
Hub drive motor
Powerful and maintenance-free
Bluetooth®
Wireless connection
USB-C port
Convenient for charging the control unit or smartphone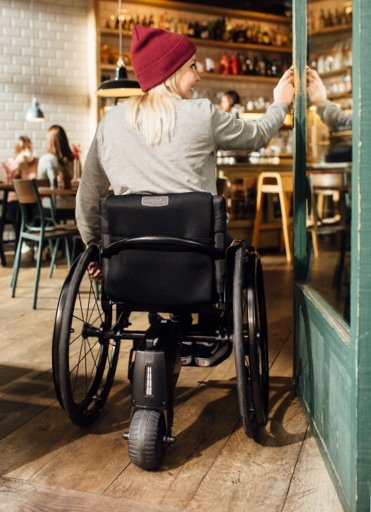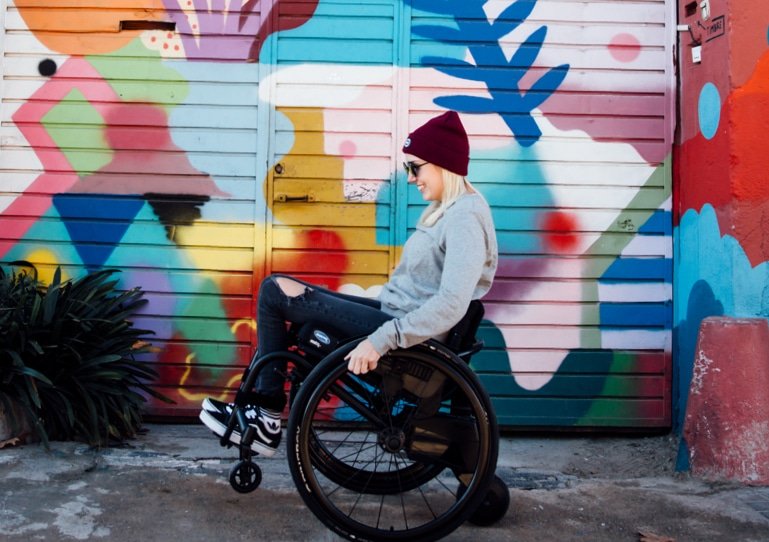 Power through your day
"Curbs, thresholds, or hills? No matter the obstacle, SMOOV one helps you to navigate your life effortlessly and saves you energy."
With its on-demand power, you can even manage a stroller or carry a grocery bag. Move more freely than ever before.
Battery power and range
Powerful and long-lasting
With a range* of up to 12 miles, the SMOOV one's powerful motor can handle up to 310 lbs and get you to your destination stressfree. The SMOOV one features an integrated lithium ion battery pack. Keeping the battery charged is also easy. Use the easy-connect, magnectic charger and just plug the cord into a standard outlet.
* varies depending on weight of user/wheelchair, temperature and terrain
Ergonomic wireless control unit
Power, control & performance at your fingertips
The control unit is designed to provide you with on-demand power. With it, you can effortlessly turn it on, adjust the speed, or turn it off at any time with just a tap. You can also keep track of the remaining battery life of the control unit and your SMOOV one on the display. The control unit can be mounted on either the left or right side.
Easy to stay connected
Bluetooth® provides a seamless wireless connection between the control and drive unit.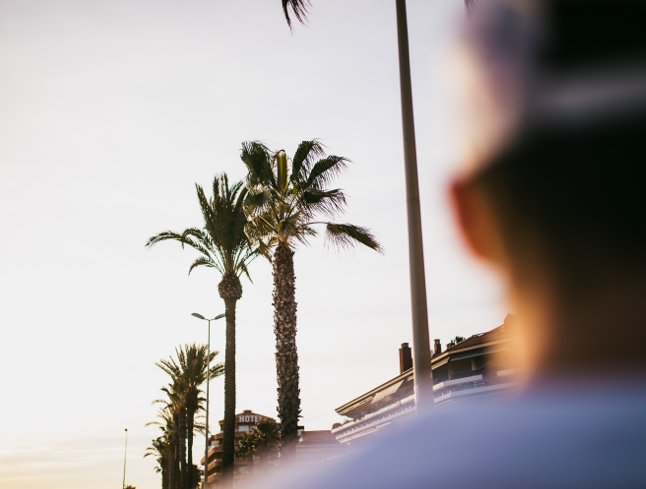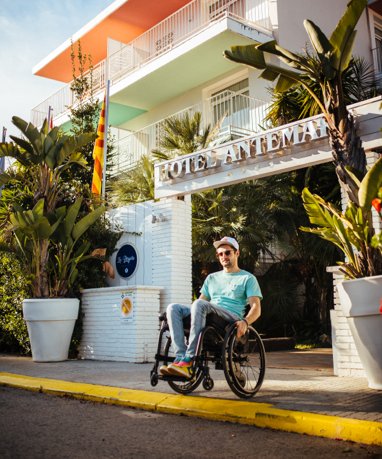 With SMOOV one, the dream of an exciting city trip becomes a reality. Use the SMOOV one on your travels to catch more of the sites during the day and still have plenty of energy at night.
Since the SMOOV is easy to mount and store, it's convenient to take it on your next bus, train, car, or plane ride.
Portable and compact
Safety and the ride
Safe on all types of terrain and surfaces
Whether you use the Smoov on gravel, wet roads, or on cobblestones, the tire treads along with the innovative drive system help you reach your destination safely.
Even in the dark, feel safe with SMOOV one thanks to its integrated LED light.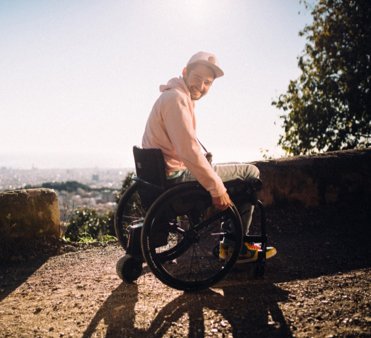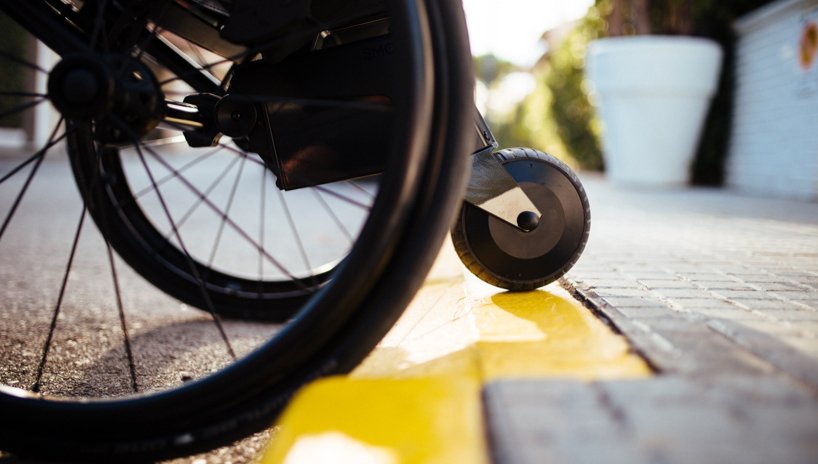 The SMOOV one takes you to places that were once too difficult to navigate. It's reliable not only on a wide variety of even and uneven surfaces, but also hills and slopes of up to 16% are no problem for SMOOV one.
Handling and control
Driving dynamic
Fast, agile, and low maintenance
With a top speed of up to 6 miles/hr*, SMOOV one is your dynamic everyday companion. Even riding tilted over curbs and edges is possible with its flexible wheel and the 356 degree swivel fork.
* varies depending on weight of user/wheelchair, temperature and terrain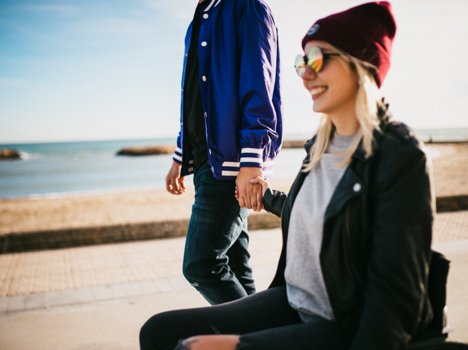 Whether you're enjoying that perfect morning coffee or riding hand-in-hand with your partner, SMOOV one is with you. The SMOOV one means more possibilities while traveling, at the office, or in the city.
Hands-free to enjoy life's moments.
USB-C plug
Stay connected and mobile
With the SMOOV one drive unit's USB-C connection, you can charge your smartphone and control unit to stay connected and get you where you need to go.
USB-C connection
Charges your smartphone or control unit.