Quick assembly
Easy to dock and undock
You can easily detach your SMOOV one at any time with the releasing device and carrying handle: even whilst you are sitting in the wheelchair.
Weight and materials
Easy to transport
The SMOOV one is light enough for daily use yet robust with high-quality materials and weighs just 7.2 kg.
Integrated battery
Up to 20 km range
Hub drive
Powerful and maintenance-free
Bluetooth®
Wireless control via Bluetooth®
USB-C socket
Charge the control unit or a smartphone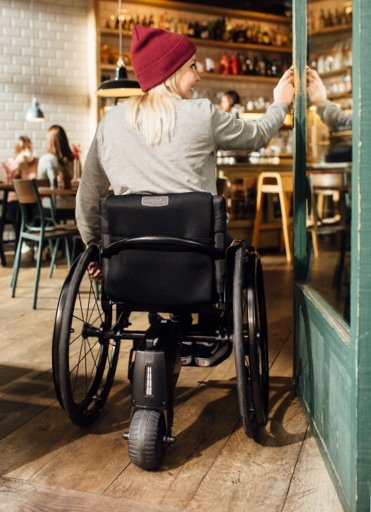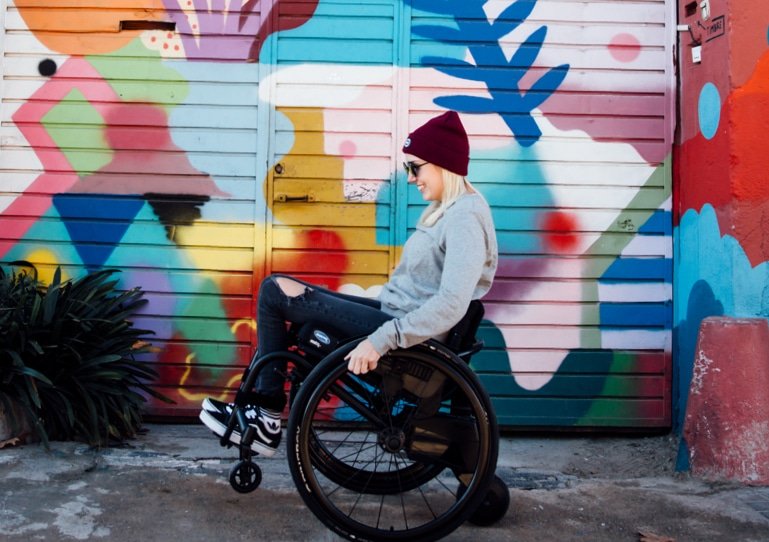 Easy going, every day
"Be it road kerbs, sills or small ledges: with the SMOOV one, you can cope with your daily routine without effort and save a lot of energy."
Enjoy everyday freedom with SMOOV one with hands free power to go anywhere and do more.
Battery power and range
Powerful and long-lasting
With a range* of up to 20 km, the SMOOV one's powerful motor can handle up to 140kg and get you to your destination stressfree. The SMOOV one features an integrated lithium ion battery pack. Keeping the battery charged is also easy. Use the easy-connect, magnectic charger and just plug the cord into a standard outlet.
Ergonomic control unit
Intuitive controls
You can set the speed with the control unit and stop in an emergency. The LED display shows you the battery status of both control unit and SMOOV.
Easy to stay connected
Simply connect the wireless control unit to the drive unit via Bluetooth® and go!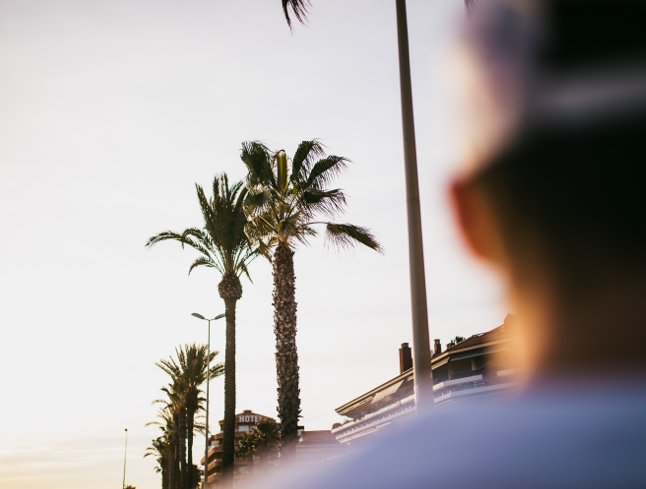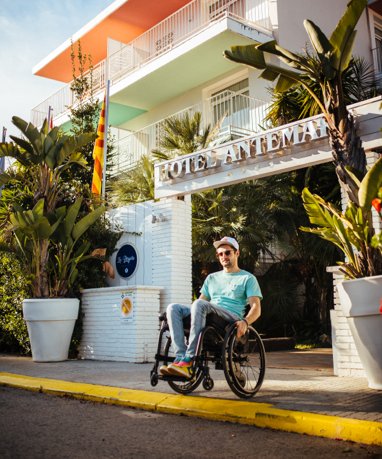 With SMOOV one, the dream of an exciting city trip becomes a reality. Use the SMOOV one on your travels to catch more of the sites during the day and still have plenty of energy at night.
Since the SMOOV is easy to mount and store, it's convenient to take it on your next bus, train, car, or plane ride.
Portable and compact
Drive safely
Safe wherever you go
From rubble and wet roads to slippery floors: the tyre treads combined with the innovative drive make sure that you reach your destination safely.
Even in the dark, the SMOOV keeps you safe: the integrated LED light makes sure that you will be seen.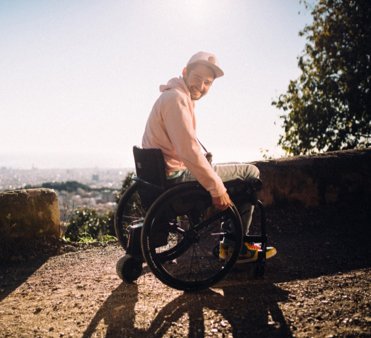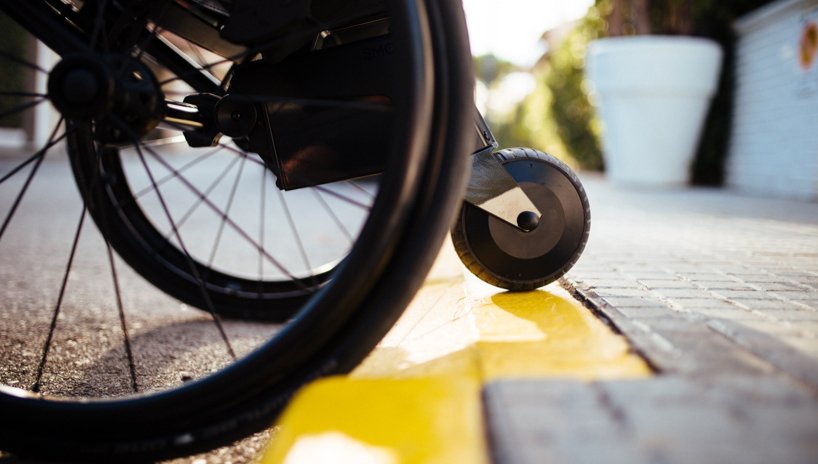 The SMOOV takes you to places that you usually would avoid. It is reliable on all kinds of different surfaces – even hills and slopes up to 16% are no problem with the SMOOV.
Now there's no excuse to go on those long Sunday afternoon trips!
Across all types of terrain
Dynamic handling
Fast, swift and low-maintenance
With a maximum speed of 10 km/h, the SMOOV one is your nippy every-day power assist. You can even drive over kerbs and edges thanks to the flexible wheel with its 360° swivel fork.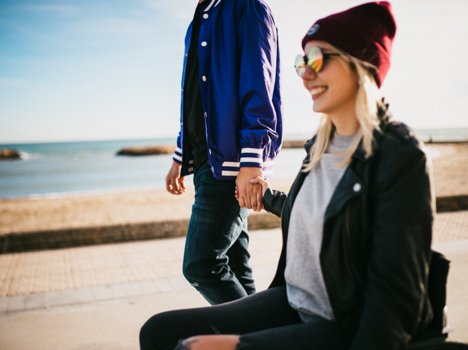 A tasty coffee or the hand of your partner? With the SMOOV you can concentrate on what truly matters. On trips, in the office and in the city.
Hands free for the more beautiful things in life.
USB-C socket
Ready for everything
With the USB-C socket on the SMOOV, you can charge your smartphone at any time for ultimate confidence.
USB-C socket
For charging your smartphone or the control unit